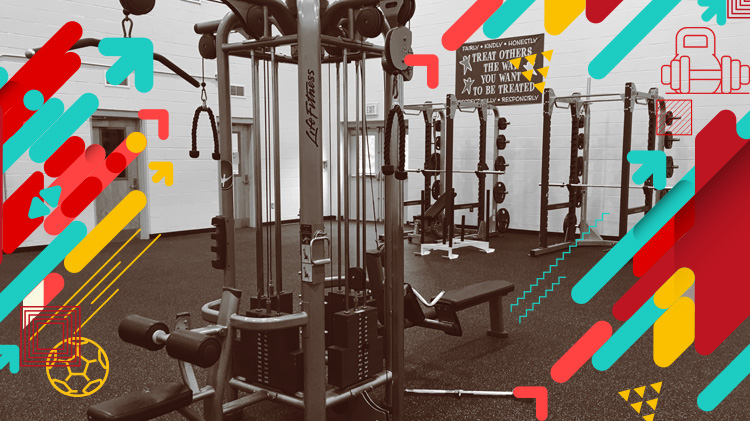 Note: This event has already passed.
Date: Jan 31 2019, 5 p.m. - 7 p.m.
Youth Sports & Fitness (FS/HAAF) - 97 Austin Ave. Bldg. 7160 Google Map
Experience first hand what's available during our grand opening of the NEW Youth Sports & Fitness program on Fort Stewart. (Bldg. 7160)
Experience the joy of fitness in live class demonstrations designed for you and your child. See first hand our new work-out room, enjoy delicious focused smoothies, and great information focused on health & fitness. Just for fun, enjoy some friendly competition with air hockey, ping pong and foosball.
We will conduct on-site registration for any sports and upcoming classes. Those who register will receive a complimentary gift! (While supplies last.)
All free & all for our Military Families!
Launch a passion for a fit and healthy future at the Youth Open House 31 Jan from 5-7pm with MWR!
Demonstration Schedule
Competitive Cheer: 1715, 1745, 1815, 1830
Spin: 1700-1715
Speed/Agility: 1715-1730
HIIT (High Intensity Interval Training): 1730-1745
Stretching for Youth (Static vs Dynamic): 1745-1800
PT for Kids: 1800-1815
Yoga: 1830-1845
On-Site Specialists
Sports Safety (hydration & injury prevention): Lidia Banks, Youth Sports Specialist
Coach & Parent Training (NAYS & PAYS): Arnika Brown, Youth Sports Assistant Director
Helathy Habits: Abbey Wildzunas, CYS Nutritionist
But wait, there's more!
At 1730 and 1800 we will provide transportation to the Youth Center (bldg 7338) for parents and youth to see their location, what they have going on and get the informaiton they need for that program and age group.