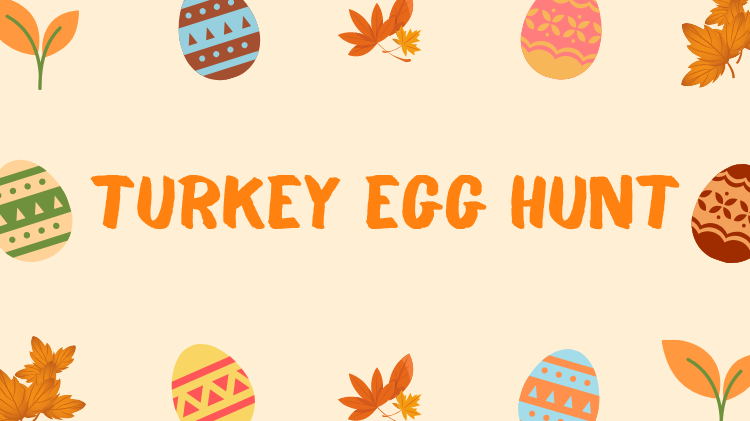 Date: Nov 22 2019, 10 a.m. - 10:30 a.m.
Corkan Family Recreation Area - 439 Lindquist Rd. Bldg. 450 Google Map
Turkeys have escaped the table and left some eggs in our Adventure Golf facility - say whaaaaat?!?
Egg hunt starts promptly at 10:00 and finishes when all eggs are found, which will be swift, so don't be late! Open to 0-5 year olds.